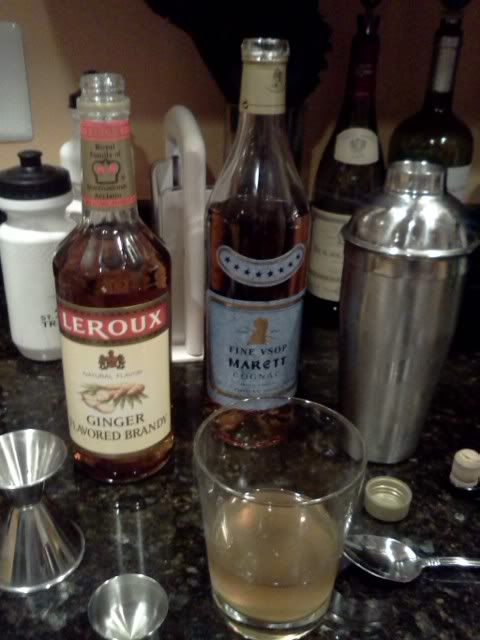 I bought some ginger brandy the other day and I've been looking for an excuse to use it. I found this recipe for a cognac and ginger sidecar and got inspired.
I grabbed the brandy and an inexpensive, but tasty cognac that I had lying around and mixed them together with some lemon juice. The first version of the drink was too heavy on the lemon juice, so I added more brandy and cognac to even it out.
The end result was good, but not great. It would have been much better if I had time to make a ginger-infused simple syrup or just add a little fresh ginger into the mix.
Here's the recipe:
2 oz Marett Cognac
3/4 oz Leroux ginger-flavored brandy
1/2 oz lemon juice
Mix in a shaker and serve in an old-fashioned glass.